Although orthodontic treatments have dramatically changed throughout history, the desire for straight teeth has existed since man's first smile. Metal braces have been around for over 100 years, but more aesthetic tooth-straightening options like clear aligners have only become practical during the past decade.
When it comes to getting braces, most people immediately picture smiling 12-year-olds with metal mouths. Many adults who had braces as a child remember clunky braces, metal retainers, headgear and other apparatus that greatly *modified your smile (*made you look dorky). The fear of this aesthetic change has, for many, been the key factor in preventing them from exploring braces as an adult.
But the look of braces, and the people wearing them, is changing. More options are available that will allow you to get a straight smile without the look or hassle of metal gear in your mouth. The use of invisible aligners is shaping the profession of orthodontics, creating a different method for aligning teeth that does not negatively affect one's appearance.
These near-invisible options are available in varying ways from incognito braces (mounted behind teeth, as
discussed in this recent blog
) or clear aligners, such as Invisalign, which consist of a
sequence of clear, removable trays
that fit over the teeth to straighten them for specified intervals of time. While they aren't always the best option for every patient, the benefits of an invisible orthodontic system are clear (pun very much intended!)
---
Here are Dr. Kyle's top three reasons Invisalign is a great option for you.
1 – Flexibility
Based on your individual treatment plan, invisible braces are a great option for patients with busy lifestyles. While they are suggested to be worn a minimum 22 hours per day, patients with clear aligners have the option of removing the trays for brushing, flossing, and eating. This allows you to enjoy all foods without worry (popcorn lovers rejoice!). Invisalign trays are also minimally noticeable, allowing you to achieve a beautiful smile in a reasonable amount of time with no feelings of self-consciousness during treatment. In the photo below, our patient Ya, who serves in the United States Navy, was able to complete her Invisalign treatment in just 5 months with only 6 visits to our office!
---
2 – Appearance
This may seem like a no-brainer, but is an important factor in choosing an orthodontic solution. Take a look at this video below on why Invisalign helped Brittany with her wedding day smile.
Whether you're getting married, taking school pictures or hold a job where several people see your smile each day, having an option that is non-distracting is important.
---
3 – Comfort
While metal braces can sometimes lead to poky wires or abrasions on gums and teeth, invisible aligners typically allow patients to experience less discomfort. These types of braces are highly customized, so they are fit to you and are specifically made for your teeth, taking away the negatives of a one-size-fits-all approach. One question we frequently receive about Invisalign is whether or not there will be a significant change in speech; while it might initially take some time to get used to, after a short adjustment period, you will be able to speak normally. After a few weeks, you'll likely forget your teeth are working so hard to straighten into that perfect smile!
---
Making the choice to use invisible aligners as an orthodontic treatment option here in our Memphis office can provide you with a beautiful smile in as little as 5 months, with minimal visibility. We'll leave you with a few patient pictures, from before and after Invisalign taken at Saddle Creek Orthodontics.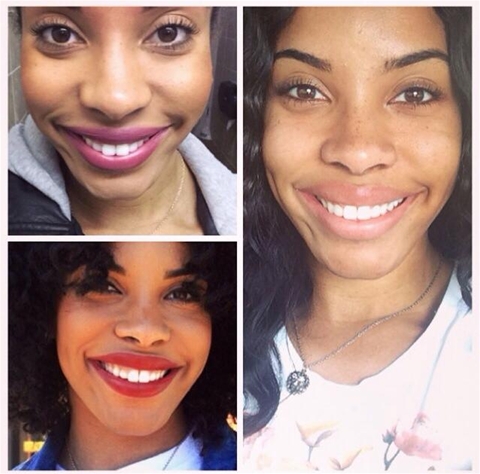 Call to schedule your free consult or ask about our Incognito or Invisalign options in the comments below!
Best,

Share it!