---
What do Cinco de Mayo, Dr. Fagala's 30th birthday, the end of the Grizzlies basketball season, and #RoyalsinMemphis all have in common? They all happened in the month of May! It has been a busy month here at Saddle Creek Orthodontics and we are so excited to share with you what's been happening.
Confession Time: Let's just go ahead and rename this series "Our Week Month at Saddle Creek." We are so thankful to see so many patients, both new and old. But when we get busy, this poor little blog gets the backseat. We know you're still out there though!
To remain updated on the reg (as it were), be sure to like us on Facebook, Twitter, and Instagram!
Up first, we had the super talented Philip from
Novo Studio
come and take pictures for our office. It won't be long until we have some Memphis and Germantown-themed photos of our patients hanging on the walls in our office! For a few of our favorites, check out his
blog post about our photo shoot
!
To celebrate Cinco de Mayo, we brought all of our referring dental offices some Mexican colas and chips & salsa from our favorite Mexican restaurant: Las Delicias! Congratulations to Dr. Jeff Frizzell's office who had the most likes on their #SCOfiesta photo!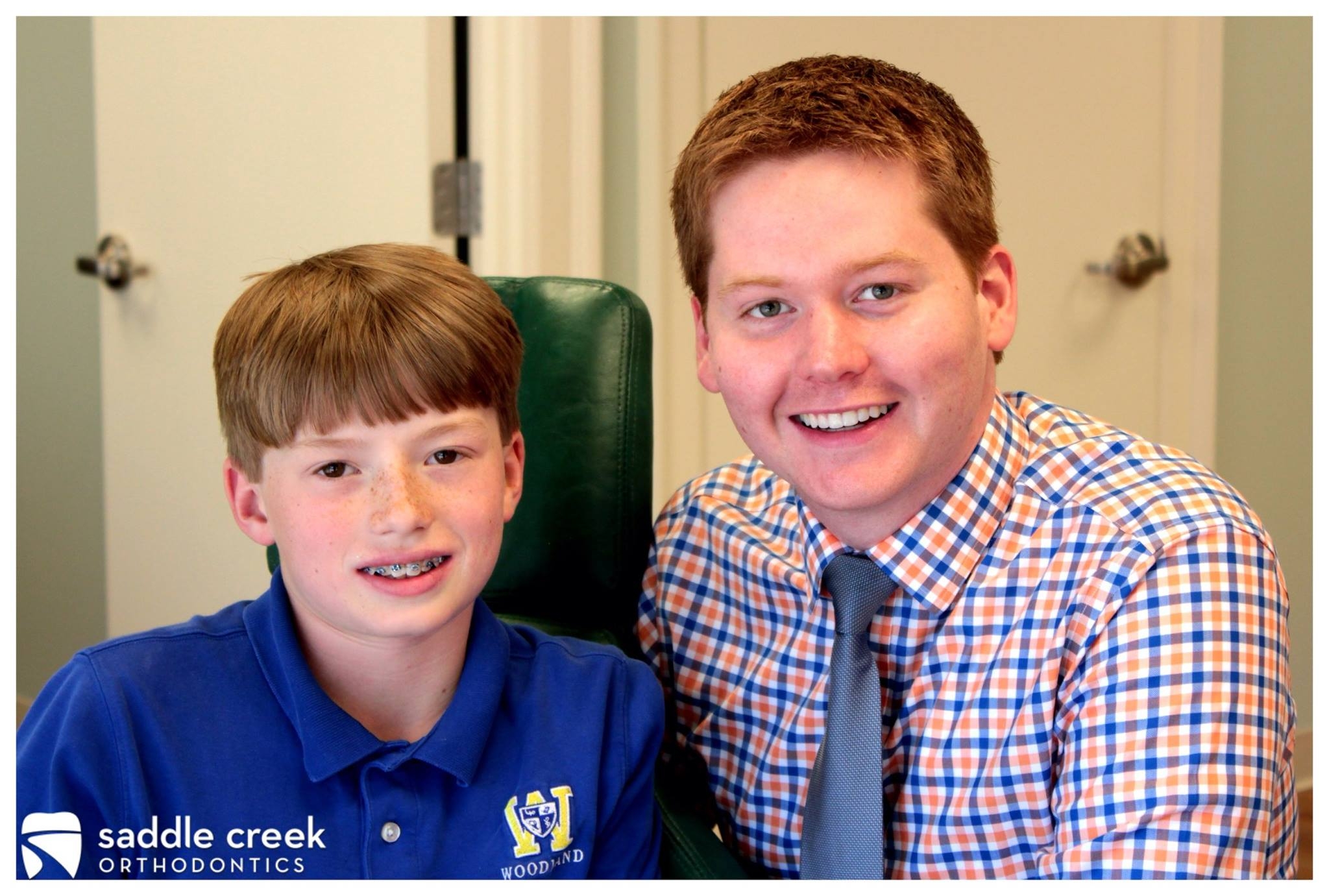 Two of our favorite things: Straight teeth and #GrizzNation. We LOVE the Memphis Grizzlies and we love that Hunter chose Memphis Midnight Blue and Smoke Blue for his colors!
Ya started her Invisalign treatment. Can you tell she is wearing her first set of trays?
Alana and Aana both got their ceramic braces! (Weird, I just realized the names Alana and Aana are like practically the same name…) As you can tell from the above photos, ceramic braces are a great esthetic option for both adults and teens! They hardly show up in photos and work just like traditional metal braces.
Dr. Fagala celebrated his 30th birthday (or the second anniversary of his 29th birthday!) We decorated the office and had cupcakes for our patients to celebrate!
We are looking forward to our summer here at Saddle Creek Orthodontics. Stay tuned for more information on a summer T-Shirt contest, our practice's first birthday celebration, and everything in between! Enjoy the rest of May!
Best,

Share it!